Several museums in Cowley County boasts a wonderful array of local historical pieces, artifacts, photos and displays referencing Cowley County and the communities within the County.
Burden – Eastern Cowley County Historical Society-Open by appointment only-call (620) 438.3384. Inside the original city hall of Burden local photos, documents, and historical information is accessible and can also be viewed online at www.eccchistory.org.
Udall – The Udall Community Historical Society Museum-109 East First St. 620.782.3004. Open Wed 3-5 pm and Sun 1-3pm. This museum displays artifacts, historical pieces and information related to the history of the City of Udall and surrounding areas. The devastating tornado of 1955 is also memorialized at the museum.
Winfield – Cowley County Historical Society Museum-1011 Mansfield St. 620.221.4811 www.cchsm.com. Open Tues-Sat 1-4 pm. The museum is housed in Bryant School, the last of Winfield's original elementary school buildings. The museum not only displays artifacts and photos of Winfield and Cowley County but maintains a large inventory of photos, news paper articles and documents.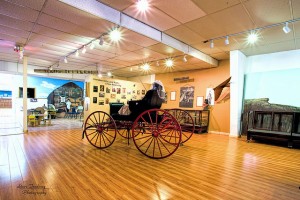 Arkansas City – Cherokee Strip Museum-31639 Hwy 77 620.442.6750 Museum Website. Open Wed-Sat 1-5 and Sun 1-4.
The Cherokee Strip Land Rush Museum is a historical museum representing the Land Rush of 1893, Chilocco Indian School, BNSF, Warren Bunkhouse, and pioneer artifacts, among other historical events impacting the county. Also on site is the Bill Baird Memorial Pioneer Farm and Garden; a primary example of a farm at the turn of the 19th Century.
The museum also houses the Cowley County Genealogical Library. The library houses photos, Cowley County records, area newspaper obituaries,  birth, death and marriage records, reference materials, the Robert Docking collection and much more. A small fee is charged for access to the library.