Cowley First Events
Cowley First Events:
Future Finance
---
The 8th annual financial reality exercise dates for high school sophomores for 2020 are October 6th at Winfield High School and Oct 13 at Arkansas City High School.
What is Future Finance?
Future Finance is a financial literacy exercise geared towards sophomores that helps youth understand some of the "realities" involved in preparing for an employable future and adulthood. As adults we must have money to buy food, clothing, shelter, transportation, etc. and more often than not, we have to figure that out not only for ourselves but perhaps a spouse and children. FF provides students the opportunity to learn about those choices that must be made as adults. FF provides a valuable service to teens ­helping them learn to determine spending priorities and budget their money. The goals of the program are to show teens that their performance in school today will affect their future, and give teens a chance to learn and practice personal finance skills in a fun way.
Prior to the event students complete a survey at school, provided by Cowley First, as to how they see their lives ten years in the future including career, lifestyle, married or single, children, etc. At the event they are given a life situation based on their answers. Of those who said they would be married, about 40% are given a status of divorced and the situations that may apply such as paying or receiving child support.
At the event, the following fourteen booths are set up for the students and manned by local business leaders. Students visit each booth and make mock purchases of their goods/services. Banking, Childcare, Utilities. Communications, Housing, Insurance, Supermarket, Shopping Center, Entertainment, Transportation, Medical Center, Charitable Giving, Chances ad Financial Advising/SOS.
The FREE program is a community wide effort with sponsors, school support and over 250 volunteers from the community making this two-day event possible.
We are always looking for volunteers and sponsorship as 100% of the program expenses are on us, Cowley First. Anyone interested, please email to ahallemeier@cowleycounty.org or call (620) 221-9951 or (620) 442-3094.
ARKANSAS CITY USD 470 Future Finance Survey
BELLE PLAINE USD 357 Future Finance Survey
CENTRAL USD 462 Future Finance Survey
CLEARWATER USD 264 Future Finance Survey
DEXTER USD 471 Future Finance Survey
OXFORD USD 358 Future Finance Survey
UDALL USD 463 Future Finance Survey
WINFIELD USD 465 Future Finance Survey
Career Expo 2022
---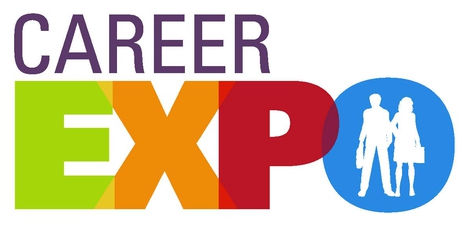 Event dates coming soon 2022!
In the recent years Cowley First has hosted the Cowley County Freshman Career Expo, an annual event held at the Arkansas City Agri-Business Building in Mid-April. Cowley First-Cowley County Economic Development partners with the Cowley County School Districts, local businesses, organizations and educational institutions for the intent of exposing students to a wide range of careers.
We plan to continue this event in spring of 2022! With new health and safety measures in place we plan to make this event in person. Please keep us in mind for the Career Expo in 2022 in the hopes for a grand event built to surpass the past events! In the meantime if you have experienced any virtual options that would work with the students please let us know.
Thank you for your commitment to Career Expo. An event of this magnitude is not possible without help from businesses such as yours. Any questions, concerns and ideas can be directed to cowleyfirst@cowleycounty.org or call 620-221-9951.