Emergency Management

Vision
The vision of Emergency Management is that Cowley County, KS will be a community of cities and citizens who are disaster aware and disaster prepared.
Mission
To save lives, protect property, and reduce the impacts of disasters through the mitigation, preparedness, response and recovery phases of Emergency Management.
Categorical Risk in Severe Weather
The Storm Prediction Center in Norman, OK issues Convective Outlooks for severe
thunderstorms for Days 1, 2, 3 and then 4-8. Each category is assigned a name and a color:
Marginal (green), Slight (yellow), Enhanced (orange), Moderate (red) and High (magenta).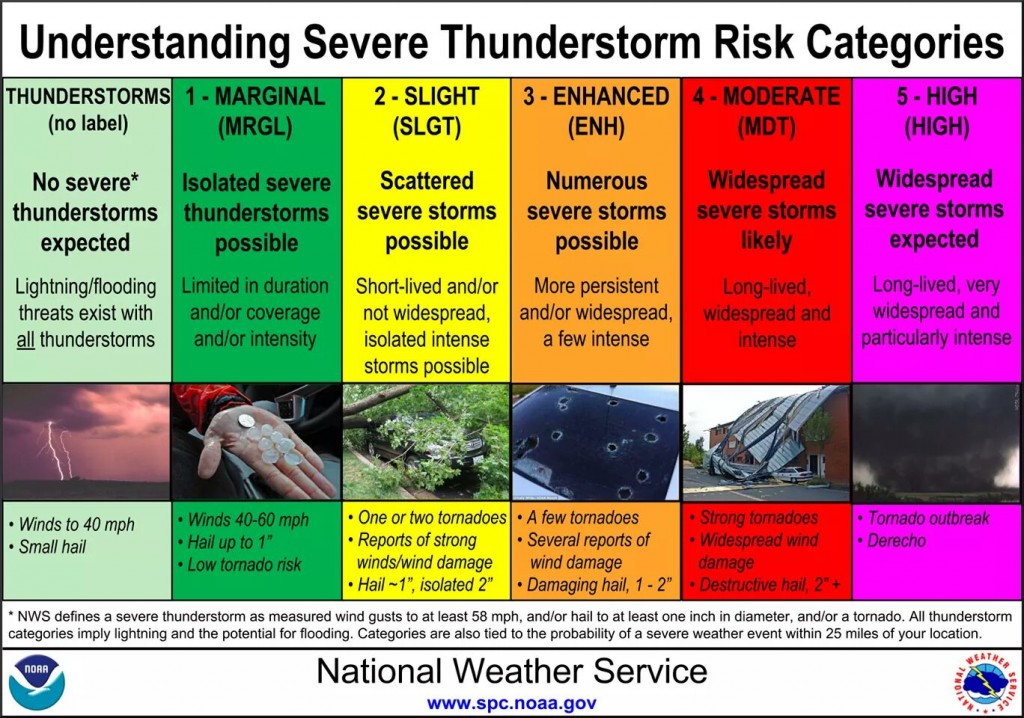 Severe Weather Presentations
Cowley County Emergency Management, in conjunction with the Cowley County Emergency Auxiliary is pleased to announce that we are willing to provide Severe Weather presentations to anyone making a request.
These presentations are free and can be delivered on-site to schools, classes, public organizations, civic groups, etc.
If you are interested, please call the Emergency Management office at (620) 221-0470 to schedule a presentation.